Recently, we have won the bid which was implemented by SGCC.
The leaders of TAILI ELECTRIC CO., LTD have attached great importance to the specific requirements of the bidding documents and technical quality. Under the leadership of the leaders, the department colleagues worked hard and completed the task of preparing bid documents with high efficiency and high quality, and submitted them to the bidding party on time. In the end, our company won the recognition of the bid evaluation experts and the tendering party. This successful bidding once again laid a good development trend for TAILI ELECTRIC CO., LTD, and also confirmed the company's technical strength and customer reputation. We will make more efforts to advance and strive to create better results.
The Bid-winning Notification of SGCC in Hebei Province.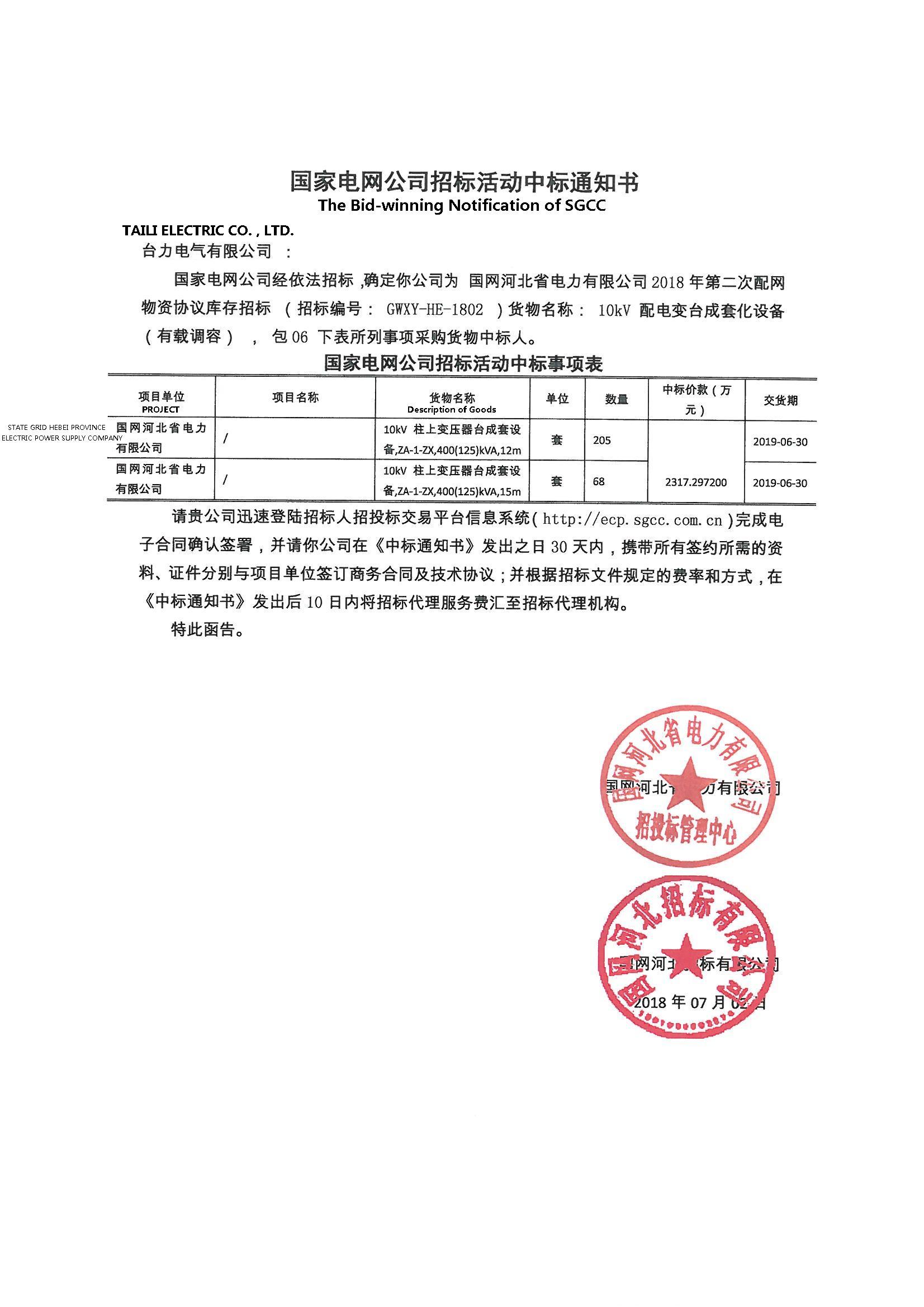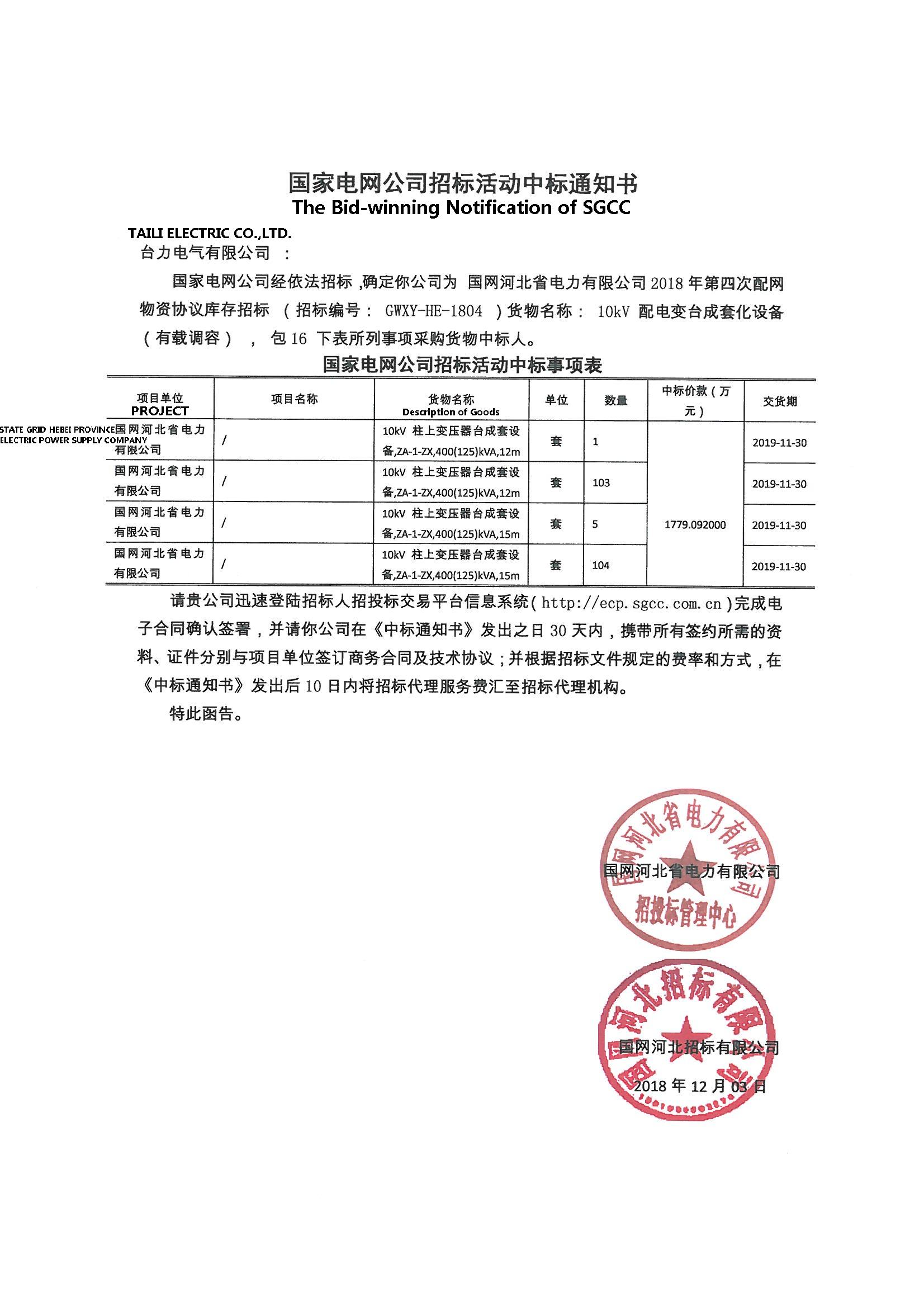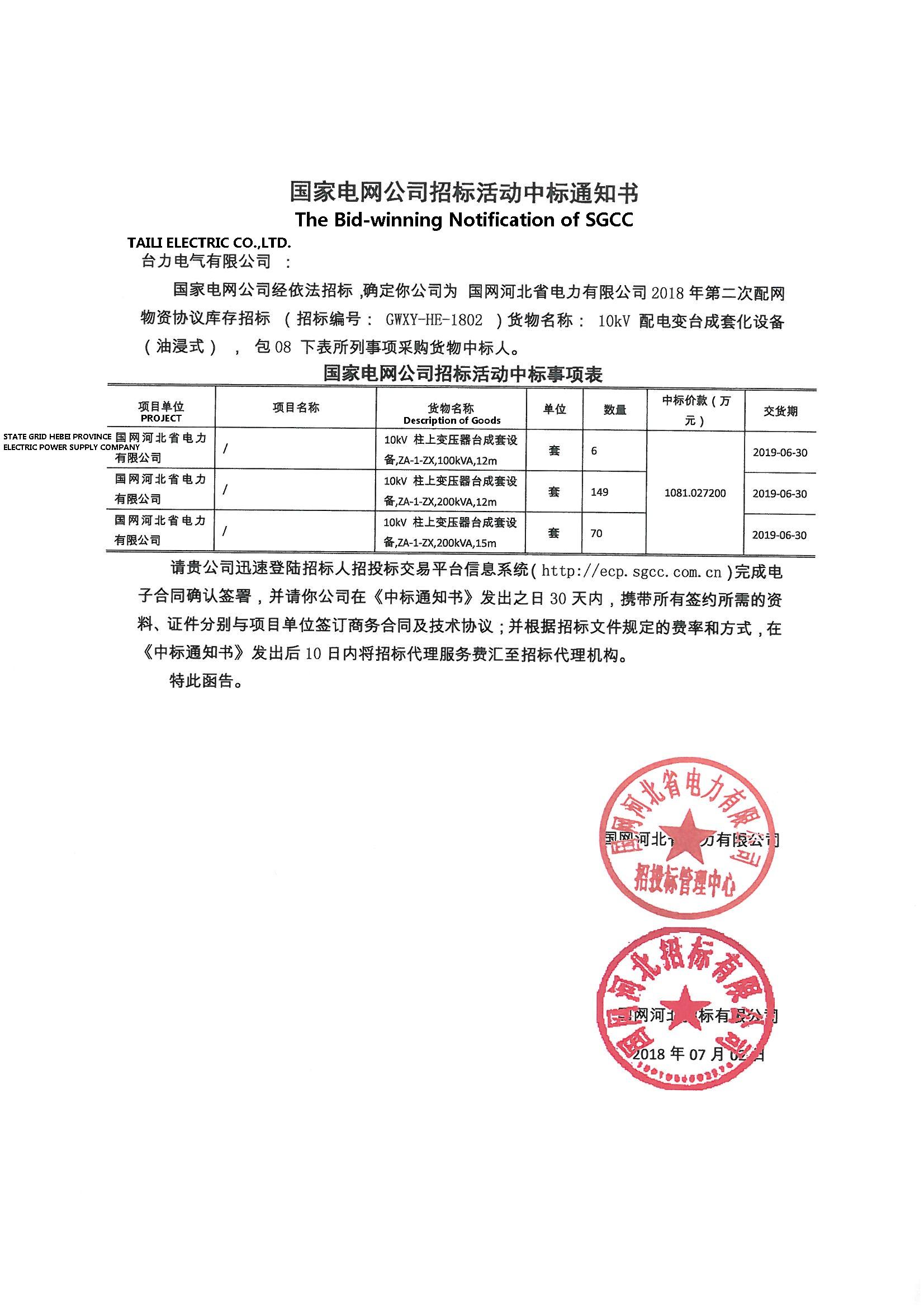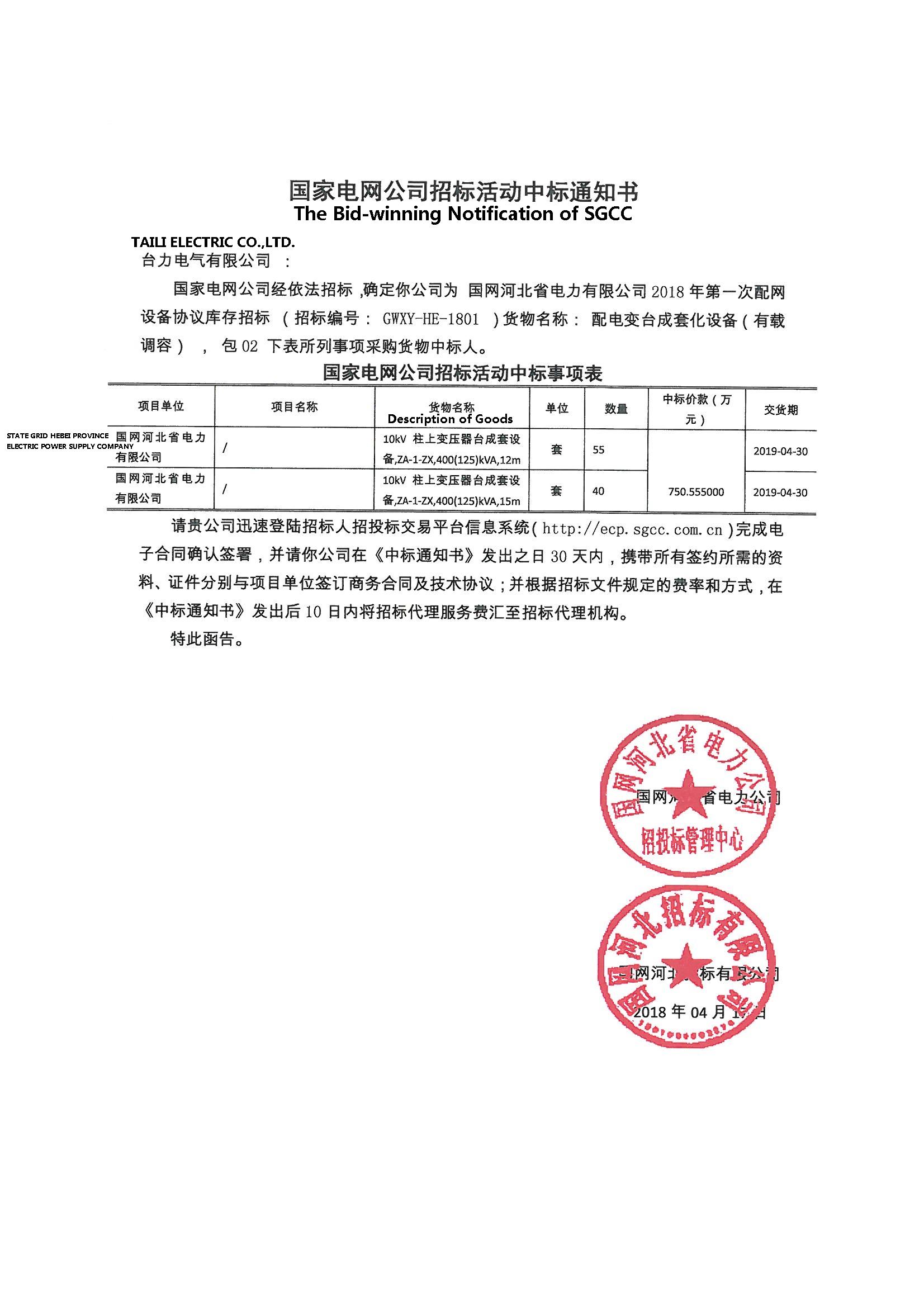 The Bid-winning Notification of SGCC in Jilin Province